Last update: August 5
Coronavirus (COVID-19) Information
The World Health Organization (WHO) has declared COVID-19 a global pandemic. It's now BCD Meetings & Events' absolute priority to support our clients and attendees who're affected by the coronavirus situation. We're closely monitoring the developments and are taking necessary actions to limit the impact for our customers.
On this page you'll find an overview of recent updates and links to reliable sources and reports. Like you, we're doing our best to keep up with all the changes. The situation is very fluid with authorities, suppliers and airlines changing policies at a rapid pace.


A message from our Global President, Scott Graf: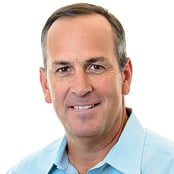 As we all navigate our "new normal," we have never been more convinced in the power of human connection. With our world turned upside down, we remain focused on:
Taking care of our people. Our people are the heart of BCD Meetings & Events. We are proud of the culture we have built and are dedicated to protecting it. That starts with protecting jobs and keeping everyone safe so we can continue to serve. While we are literally being kept apart, we feel closer than ever.
Taking care of our partnership. We continue to work with our customers to ensure we are delivering the services that are needed now. Our focus on long-term stability is front and center so that we can remain your partner for the long haul. We are not going anywhere.
Building for the future. We have experienced program changes, hard conversations and disruptions over the last few weeks. But, we have also witnessed innovation, creativity and gratitude. We are talking with our supplier partners, M&E associations and even our competitors to ensure our industry evolves and is built for future success and the power of human connection isn't lost.
We thank you for your support and look forward to the evolution that is on the horizon. Please take care of yourself and your loved ones.
- Scott
BCD Meetings & Events' Information
Client information: For specific questions about your program, meeting or event, contact your program or account manager.
Attendee information: If you're an attendee invited to a meeting and have questions, consult your invitation for contact information specific to that meeting
Virtual Meetings information
Travel restrictions and policies
Guidelines for travelers
Other useful information
Covid-19 case trackers